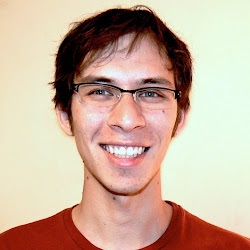 I am a community radio journalist and part of the team at Terra Informa, based at CJSR FM in Edmonton. We take our time, telling stories about our evolving relationship with nature and covering environmental news in Alberta and across Canada. I am always excited to experiment and tell the best story possible, whether behind the microphone or in the editing booth.
I am lucky to work as a communicator at the University of Alberta, where I help engage students and staff in the initiatives of the Office of Sustainability. I learn about the newest research, work with the most enthusiastic volunteers, and get to promote really great projects.
In the past, I have been a freelance designer working with independent artists, academics and community groups. I've built websites, put together posters, layed out publications and more. I'm still happy to help good people doing good work, so don't hesitate to ask.
Get In Touch
email trevorchowfraser@gmail.com